Despite
TWG
being my eternal favorite place for tea, it's still nice to try out other places and discover new things. So here's another place for tea: Arteastiq Tea Lounge at Mandarin Gallery. It's located in town, so it's perfect to go to after an afternoon walking around. By the way,
Antoinette
now has another branch at Mandarin Gallery too!
It was my second time here at Arteastiq; I ordered the same thing I ordered the first time, Monet dessert tea!
Presentation-wise it's a lot different from the first time I had it, but just as delicious.
Their presentation is gorgeous by the way, everything looks so good!
Monet is a French rose tea with champagne vanilla ice-cream, love the flavors!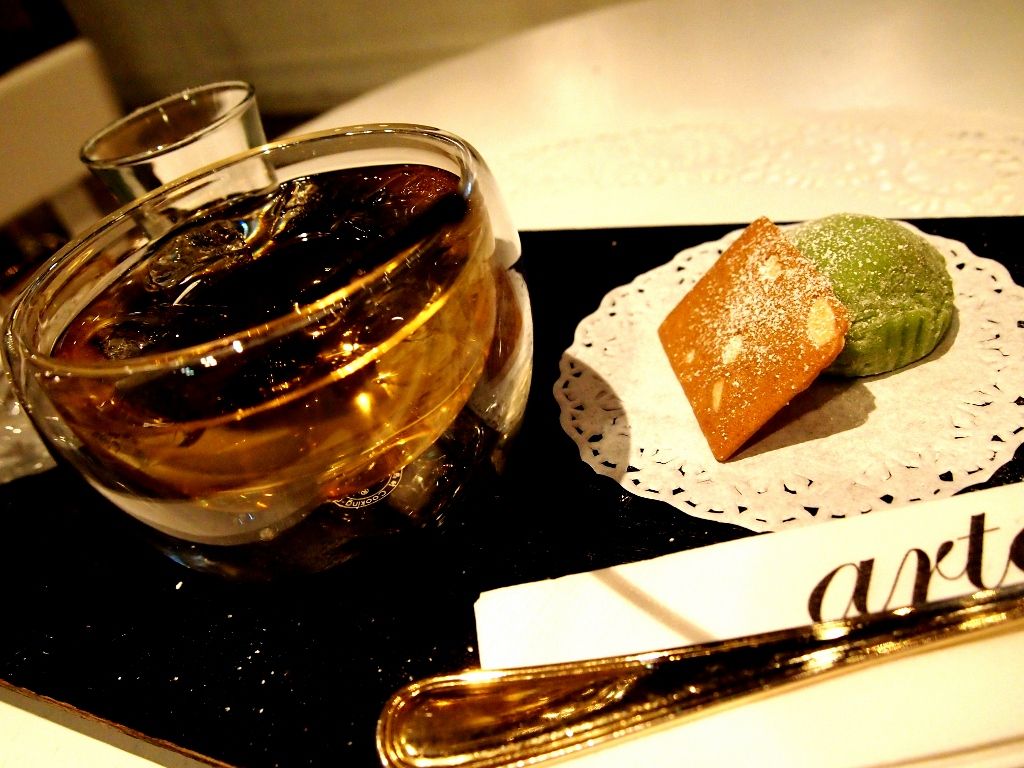 Cut of just the French rose tea, and a side of biscotti and green tea mochi.
The biscotti and green tea mochi.
Also had the high tea set.
I love food that comes in tiers, all food should come like this!
Orange cake and a wrap!
Yumyum smoked salmon~ And salad.
Ham!
Green tea in a pot!
Interesting intricate lighting fixture.
Arteastiq doesn't have much cakes or patisseries, which is what I like to have with tea... So my favorite tea place is still
TWG
♥ Been to TWG countless times ever since the days when they only had one outlet at Republic Plaza, and now they've opened branches in Ion Orchard, Takashimaya, Marina Bay Sands and even overseas! My favorite tea's Charlemagne, a mixture of green and white tea infused with hints of rose and strawberry, so if you're ever there, do try it out! ♥ Also, their breakfast is delicious :)