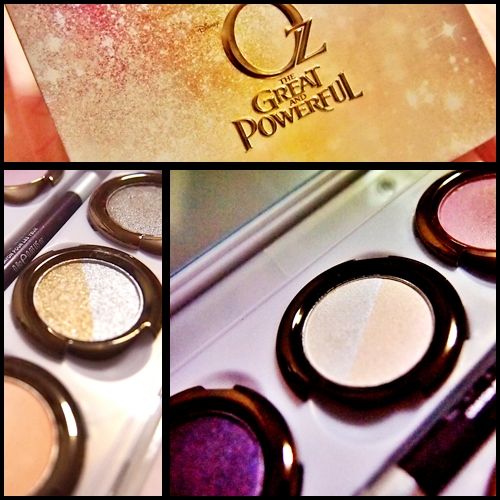 We're off to see the wizard~ In conjunction with the release of the Disney film, Oz the Great and Powerful, a "prequel" to the Wizard of Oz, Urban Decay launched two palettes with shades that are supposed to let you recreate the look of the witches Glinda and Theodora. At first it didn't seem as though the Sephora here was going to bring them in, but thankfully they did! ♥ Though they were only launched here 28 Feb, after I'd spent weeks staring at them on my Internet screen wondering if I should place an online order. Anyway, I grabbed my Glinda palette as soon as the store opened hehehe.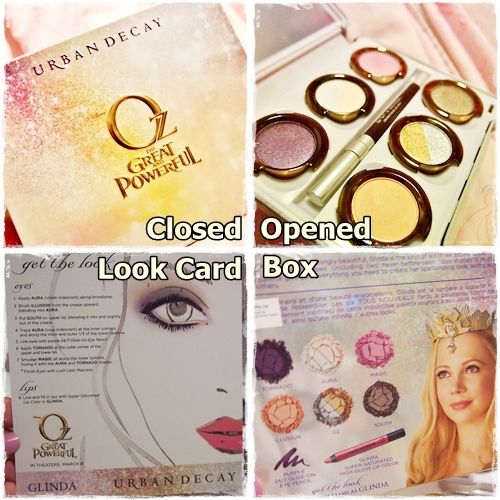 There are 6 pans/8 colors in the palette:
Tornado: Deep plum
Aura: Duo of iridescent blue and pink
Magic: Pinkish-purple
Illusion: Champagne peach
Oz: Duo of metallis gold and metallic silver
South: Metallic taupe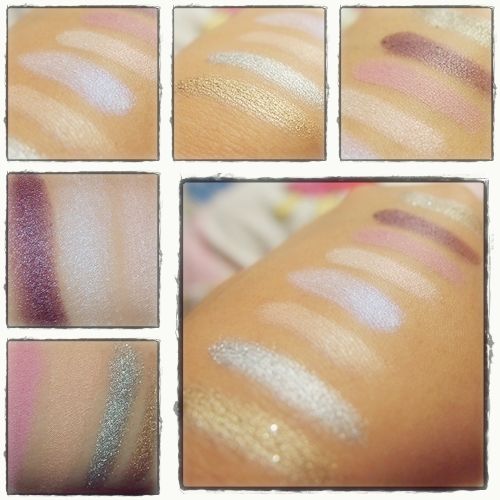 Swatches of the colors!
The shadows are all made with the revamped, new formula, and are truly smooth, super pigmented and extremely easy to apply.
My favorite is the iridescent blue/purple of Aura! At first glance I thought that the Aura duo was white, but after swatching it in the store, I realized that it was really, really pretty! No picture does the color justice, you really have to swatch it for yourself! Once it's out of the pan and onto your skin, you'll notice the gorgeous iridescent sheen, and the color subtly hovers between blue and purple depending on the lighting and angle.
I really like
Magic
and
Tornado
too, basically
I just adore the purple shades in the Glinda palette; putting Aura around the inner corners instantly makes the eyes look bigger and brighter, and the iridescence is so lovely (*´ω`*)♪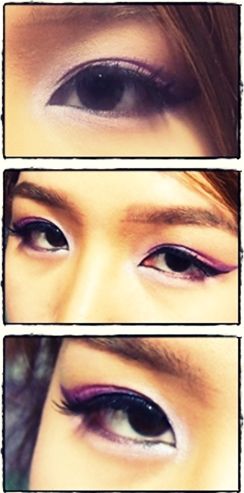 My camera can't quite capture the iridescence of the Aura shade, you must go swatch it for yourself!
The palette also comes with a Super-Saturated High Gloss Lip Color, in a rose shade called Glinda.
Left without flash, right with flash!
Initially, I had been debating whether to get Glinda or Theodora, because I thought the green duo in the Theodora palette looked interesting. But after swatching Aura, I knew I had to pick the Glinda palette, and I'm so glad I did! I absolutely love the colors~ ♥ Now I think I have enough palettes from Urban Decay to last me a lifetime, the two Naked palettes and this Glinda palette, oh I need to grow more eyelids!