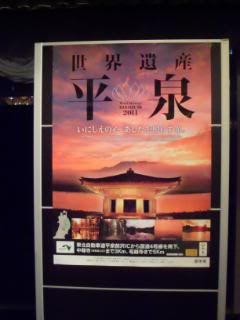 The day was to start off going to the Iwate prefecture to visit Chuusonji/中尊寺, a temple at Hiraizumi/平泉, Japan's newest UNESCO World Heritage site, a status attained in June 2011.
Where else but Japan is this readily available for breakfast (:
It's wondrous sights of nature like these that I could go on staring at for ages.
Entrance to Konjikidou, a golden hall with the mummified remnants of the leaders of the Fujiwara clan, and artifacts from the Heian period, no photography allowed. But the decor was really ornate and beautifully done!
Here's a picture of Konjikido from the brochure.
The golden hall is actually encased by glass walls when you enter the wooden building.